REVITALIZE YOUR LAWN WITH CORE AERATION, FERTILIZATION, AND SOIL AMENDMENT TREATMENTS.
Reduce Soil Compaction, Improve Turfgrass Rooting, Eliminate Water Run-off/Puddling, Enhance Lawn Thatch Breakdown, Improve Pest and Disease Resistance, Increase Organic Soil Activity, and SAVE WATER!!
COVID-19 VIRUS CONCERNS: According to the CDC, the Coronavirus spreads from person to person contact and may also be transmitted through frequently touched objects including cash currency.  To minimize the potential spread, we can prepare an estimate without visiting your residence.  You can also pay for our services with credit card on this website.  Your cooperation during these difficult times will be deeply appreciated.
Lawn Core Aeration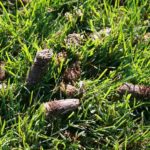 Core Aeration revitalizes your lawn by reducing the damaging effects of soil compaction and thatch build-up.
Lawn Soil Testing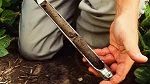 Soil testing to identify nutrient deficiencies in your lawn for developing fertilizer treatments and soil amendment applications.
Fertilizer & Soil Amendments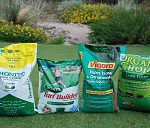 We can apply the right fertilizers and soil amendments at the right times to keep your lawn weed-free and green all year long.
Lawn Service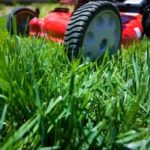 Proper maintenance is vital to having healthy lawn. We offer customized lawn service programs to meet your needs.
Lawn Dethatching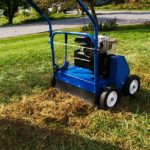 Eliminate damaging excess lawn thatch build-up with power-raking/dethatching.
Lawn Core Aeration is our Expertise
The Plugman Lawn Core Aeration in Phoenix services the communities of Phoenix, Ahwatukee, Tempe, Mesa, Chandler, Gilbert, Queen Creek, Scottsdale, Paradise Valley, Peoria, Glendale, Sun Lakes, and other areas in Maricopa county,  We proudly feature cam-driven commercial aerators like the Ryan Lawnaire 28.  Our machines have reciprocating tines with vertical coring action. This enables us to penetrate hard soils to depth of 3-4" with tight coring patterns (12 holes per sq./ft.) in a single pass.  These machines are superior to "rental type" core aerators with fixed tines that need weights or a water barrel for added weight to punch the turf.    
SUPERIOR MACHINES = SUPERIOR RESULTS!

We promote water-saving irrigation devices!

We promote water-saving irrigation devices!
Hunter MP Rotator Nozzles